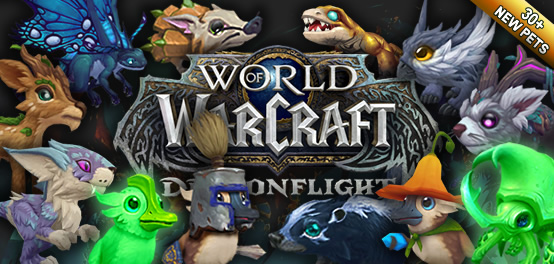 Guardians of the Dream is live this week, and there are many new pets to collect! [
source
]
New Pets
Patch 10.2 brings us
29
new collectible pets. Here is a quick summary:
9 purchasable from vendors
9 wild pets
6 drops
3 achievement rewards
2 quest rewards
Note that many of the pets sold by vendors in the new zone will require reaching various Renown levels with the new faction, the Dream Wardens.
Check out new pets in 10.2!
Three additional pets,
Aura, Mitzy, and Time-Lost Salamanther
(pictured above)
, are currently not listed in the Pet Journal. However, datamining has revealed that they will likely be from the Trading Post in the future. We'll be adding these three to WarcraftPets when they're released, we can't wait!
New Achievements
There are a few new achievements that are either pet-related or reward a new pet.

The first achievement is straight forward: capture the new wild pets in the Emerald Dream. Unfortunately, it doesn't reward a pet.
'Friends In Feathers' does have a pet reward, however players will need to wait for a specific World Quest ("Claws For Concern") to pop up in order to complete the achievement.
The final two achievements require two encounters in the new raid, Amirdrassil, on Normal difficulty or higher.
New Twitch Drop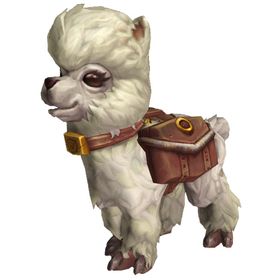 With the launch of 10.2 also comes new Twitch Drops! [
source
]
Starting
November 7, 2023 (10:00 a.m. PST)
to
November 14, 2023 (10:00 a.m. PST)
, players can add
Dottie
(pictured right)
to their collection by linking their Bnet account to their Twitch account, and then watch any World of Warcraft Twitch stream for at least four hours.