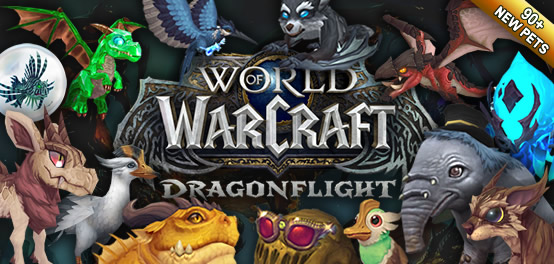 Dragonflight is live this week! Explore the Dragon Isles, capture new pets, battle new trainers, and earn some awesome achievements and rewards!
New Pets In Dragonflight
The expansion brings us
90+ new battle pets
, not including the 3 pets collectible during the Dragonflight pre-patch (
Crystalline Mini-Monster
,
Primal Stormling
,
Secretive Frogduck
).

Some highlights include:
38 wild pets to capture
18 pets from Dragonflight vendors
8 profession crafted pets (3 pictured above)
7 quest rewards
4 pets rewarded from achievements
...and more!
Check out all Dragonflight pets!
There are a handful of elusive pets that made a brief appearance during Dragonflight Alpha and Beta, but have since gone into hiding. It's unclear if they simply didn't make it to release and will be available in a future patch, or if there's some secret involved. Whenever and wherever they pop up, we'll update our database as soon as we can. Thanks for your patience and understanding!
New Trainers, Challenges, Achievements
Battlers can find new Pet Battle World Quests on the Dragon Isles. There are
8 new encounters
.
Complete each of these WQs with a full team of level 25 pets to earn the
Battle on the Dragon Isles
achievement.
All 8 encounters are available at all times and are repeatable, even if their associated WQ is not active. This makes it more convenient for the next new addition.
All About Family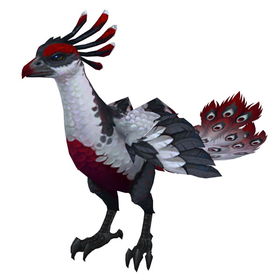 Looking for something a little more challenging? There are new "Family" achievements and meta-achievement!
Similar to the other
Family Fighter-style
challenges, defeating all 8 of the new encounters with a full team of level 25 battle pets from the same family will award you with progress toward
Family Battler of the Dragon Isles
. This achievement rewards the pet
Lady Feathersworth
(pictured right)
.
Check out
Xu-Fu's for strategies
and ideas on how to defeat the elite 8 and earn yourself a new pet!
A Break From Battling
If you need a break from battling, there's another new achievement to earn while exploring the Dragon Isles. Capture at least one of every new wild pet to earn the
Dragon Isles Safari
achievement.
Some Dragon Isle wild pets have certain conditions that must be met before they appear. Check out the list for
conditionally spawned Dragonflight pets
. Additional information can be found in each pet page's Notes section.
A handful of Dragonflight wild pets come in
multiple skins
, so if your goal is to collect all colors, keep an eye out as you hunt through each zone.
There are more achievements related to battle pets, plus quests and treasures. Head out to the Dragon Isles to discover more!
Support A Streamer For A New Pet
In addition to Dragonflight's release, there's another special event that may interest pet collectors.
Tune into an eligible Twitch streamer that's streaming WoW starting November 28 at 3pm PST (GMT+8), and gift them x2 Twitch Subscriptions to earn the new pet,
Ichabod
(pictured below)
.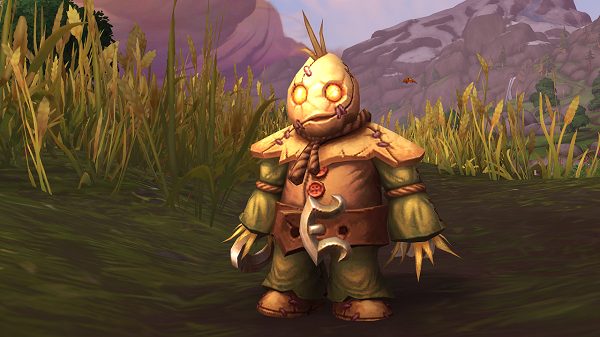 For more information on how to accomplish this, check out our
forum post
. A list of eligible streamers for this pet can be found
here
.
This special promotion ends December 12th, so don't wait too long if you'd like to add Ichabod to your collection. Be sure to claim any earned Twitch rewards before the end date, as they won't be redeemable after the promotion ends.
We'll be including this new pet to our database as soon as possible.