Thanks to the unlocking of the Evoker Legendary weapon, Nasz'uro, the Unbound Legacy, players can now collect a new non-combat pet! [
source
]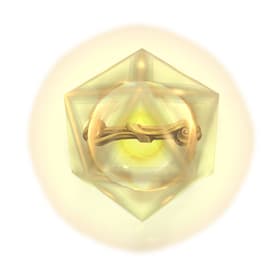 The
Mote of Nasz'uro
(pictured right)
pet becomes available region-wide after the first Evoker Legendary is completed in said region. Both NA and EU should now have access to this pet.
Upon the completion of the legendary, a region-wide emote/announcement is made, and stray glowing yellow orbs will appear in set locations all across the Dragon Isles. Collecting all of these orbs will reward the pet.
Thanks to the WoW Secret Finding Discord, we know the whereabouts of all 16 Motes. Most, if not all, will require dragonriding, and a few might be trickier to reach than others. Check out
Wowhead's Mote of Nasz'uro
guide for coordinates and map pins for the location of each orb.
This companion is unique, cannot battle, and cannot be caged. Although we've added it to WarcraftPets, re-importing collections will not flag the Mote of Nasz'uro as "collected" until the Blizzard Armory is updated to include this pet. Thank you for your understanding and patience!